Girls have a unique role to play in creating a more peaceful world.  Through interactive conversation, self-esteem building exercises, art and storytelling, we foster a safe place for self discovery. thinkpeace girls begin to explore who they are inside and who they are in the global girl community. thinkpeace girls discover their own unique voice and how to use it to create change.  thinkpeace workshop for girls teaches global awareness and sensitivity to girls, 13 – 18, who want to embark on a journey of self awareness that will empower them to make a difference in their lives, their communities and the world.
thinkpeace2016 girls created this video as a thank you to all who were a part of our workshop. They dedicate it to Rosamond Arthur Dean, a long time supporter of thinkpeace workshop who passed away during our summer camp. It's a great peek into our time together learning to be peacemakers while building our global girl community!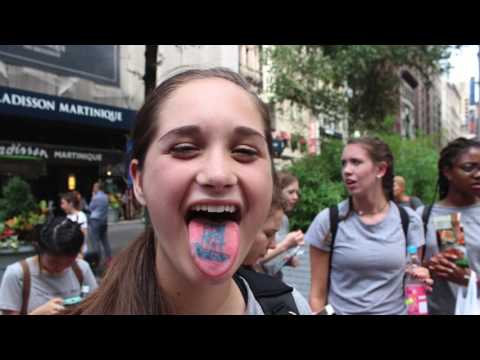 Peace begins with a girl!  Imagine
__________________________________________________
Upcoming events:     
June 30, 2018                             #FamiliesBelongTogether rally, nationwide          
July 7-15, 2018                          THINKPEACE SUMMER CAMP, NYC – What Do You Stand For?
for more information about any of our events, contact us at thinkpeaceworkshop@gmail.com or visit us at www.facebook.com/thinkpeaceworkshop